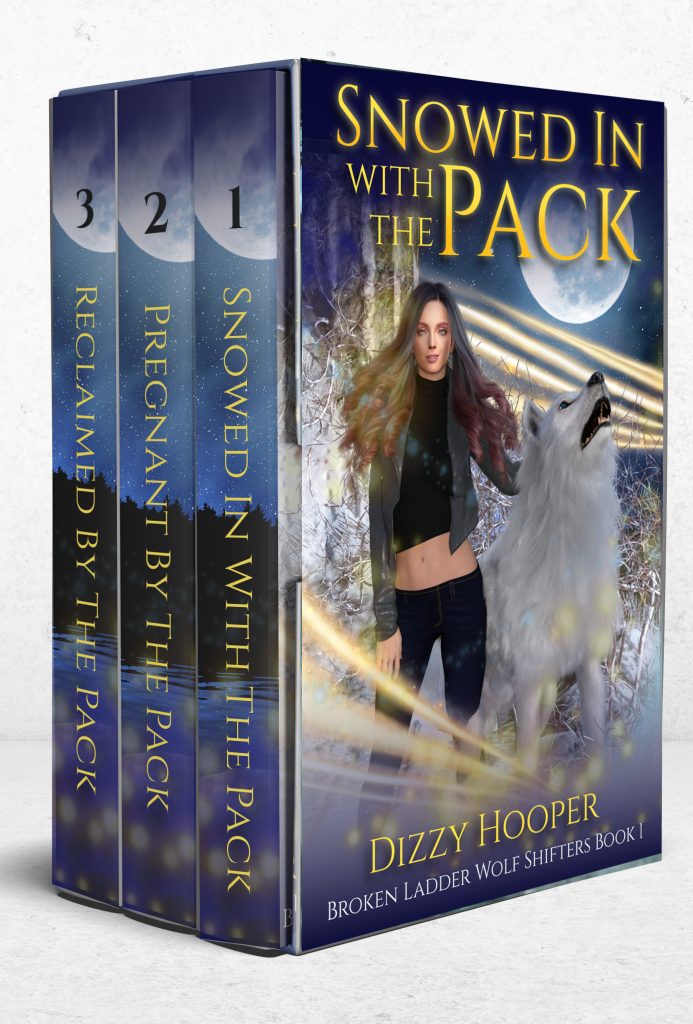 My body wants a mate. But I sure wasn't counting on three…
My father's new mate turned him against me. Alone and desperate and on the cusp of my mating season, I flee, only to get stuck in a blizzard.
Three alpha males take me in. They shelter me from the storm. They offer to help me through my heat and see to my every possible desire, but they also offer me more.
A mating bond.
A lifetime of happiness.
The family I've always wanted.
And a chance to take back everything I've lost.
—
Don't miss this boxed set of three super-steamy reverse harem stories. Includes the first three books in the Broken Ladder Wolf-shifters series:
Snowed In With The Pack
Pregnant By The Pack
Reclaimed By The Pack