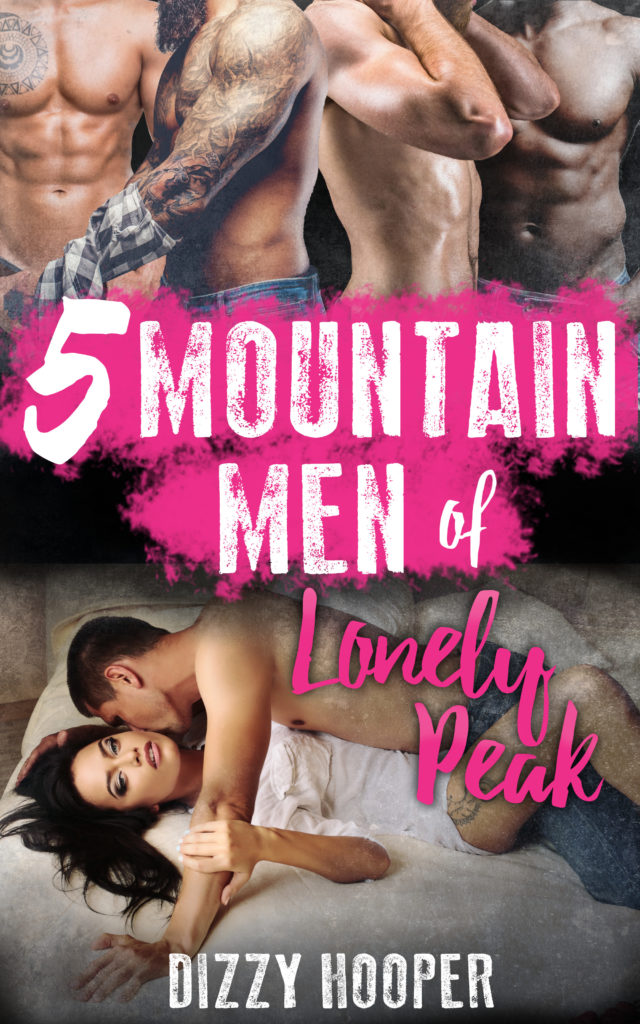 Five hot, rugged mountain men. How can I possibly choose?
I never expected to go back to my childhood home on Lonely Peak. But when tragedy struck, I was left with no choice. Now I'm stuck here, all alone in the wilderness, settling my late grandmother's estate.
Well, maybe not all alone…
In the middle of a storm, the power goes out, and who shows up but my teenage crush. Cayden Tucker is just as gorgeous as he was a decade ago, but his time in the military turned the sweet boy I knew into a rock hard alpha man. He left civilization behind and lives as a recluse now.
But it doesn't matter. He smiles at me, and my heart flutters. My blood goes hot.
When he insists I come stay with him, how can I resist?
Only I wasn't counting on the army buddies he lives with in his mountain cabin being just as ripped, just as tempting.
His best friend from junior high, Jax, was a bad boy when I knew hem. Turns out, he's still a jerk, but his teasing feels charged now. Carnal.
Then there's cute, nerdy Adam.
Quiet, intense Sergio.
And Deandre, a guy who wears size fourteen shoes, if you know what I mean. His huge hands feel so good on my skin as he tells me to sit back and let him take care of me…
I'm seduced into bed with one of them, then another. Occasionally with more than one man at a time. There's no jealousy. They're happy to share me, and I'm happy to be passed between them. Before I know it, I crave their touch, the peaks of pleasure they bring to my body.
But my body isn't the only thing they touch.
Falling in love with my teenage crush all over again isn't a surprise. But when all five of them find their way into my heart, it seems too good to be true. I've been burned before, and the sting of rejection left me scarred.
Reality looms over our isolated mountain life. I have my job back home and my family to think about, not to mention my reputation. What I'm letting these men do to me is wrong. It's filthy.
And even if it weren't…
A girl can't stay in the wilderness with her five perfect boyfriends forever.
…Or can she?