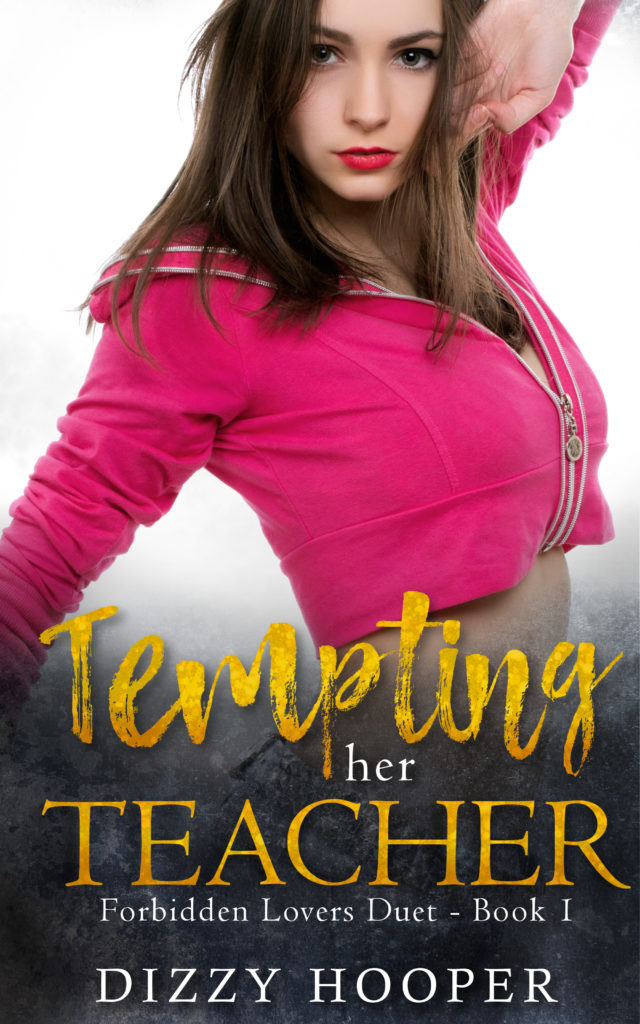 Forbidden Lovers Duet Book 1​
Little Sophie Bell comes back from college all grown up. She may not be his student anymore, but she's still forbidden fruit…or is she?

Sophie

The summer after my freshman year, all I want to do is hang around the pool and catch up with my friends. But when my former teacher needs my help with a project, how can I refuse?

Mr. Warren was my first crush. He's gorgeous—and about twice my age. Seeing him again brings back all my old feelings. His hot gaze on my body makes me want his hands there, too. My skin is aching for his touch.

He rejected my advances back when he was my teacher. But I'm not his student anymore. I'm eighteen, and I'm determined for him to be my first…

John

Sophie Bell is temptation incarnate. Her young curves are the stuff of my dirtiest, filthiest fantasies. How many times have I imagined bending her over my desk and claiming what's mine?

Now she's back, and she may be legal, but she still used to be my student. Touching her means risking my reputation–and probably my job.

But Sophie's hot mouth and willing body prove too much to resist.

All I can offer her is taboo pleasure and a summer of sneaking around.

Turns out, she wants to offer me everything. Her body. Her virginity. And her heart…

Available now!